"Want an engaging speaker?
Look no further. Amanda's got it all. Her knowledge is vast. Her pizzazz for presenting is unmatched. We loved having her at our event so much we asked her back for more. Hire her."
- Jill Salzman, Founding Moms
"Amanda Young kicked off our Illinois Chamber of Commerce Women in Business conference just as we had hoped – with enthusiasm and motivation to get our attendees charged up for the rest of the day."
– Laurie Silvey, Illinois Chamber of Commerce
Oak Park-River Forest Chamber of Commerce Women In Business: Panelist, Group Discussion Leader, and Panel Moderator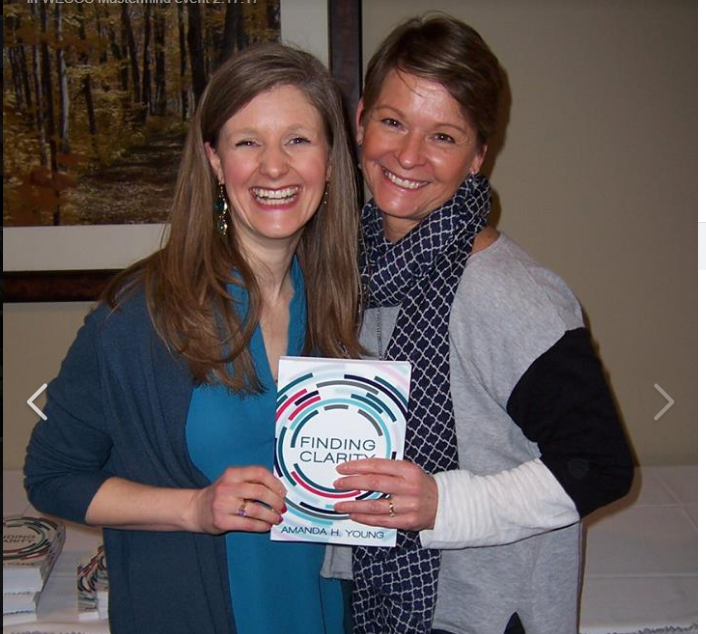 "Your presentation was the perfect intro to all the new members of WESOS! Your passion for what you believe and how you do it, was inspiring!"
- Jean LaVallie, Founder WESOS Network
When your audience of employees, entrepreneurs, professionals, and business owners wants…
more clients and sales

to become their best selves

to achieve more

to be motivated into action

a better understanding of the power of their words

an inspirational pep talk to start making a difference in the world

…you're in the right place!
With a knack for public speaking, Amanda helps audiences walk away with simple ideas they can implement in their daily businesses and lives to attract more of their greatest desires.
Amanda is an easy-going, extemporaneous, and interactive speaker who is incredibly comfortable on stage. She brings great energy to any room, and is often guided by her intuition to support her audiences in the moment. Presentations are designed to be rich in content while teaching and supporting attendees at all levels in the room no matter where they are on their journey.
Her non-traditional and counter-intuitive insights offer ah-has that will inspire action, attract clarity, and boost the confidence of your audience members.
Need an emcee for your event?
Amanda's great at warming up audiences, thinking on her feet, and flexible when it comes to unplanned circumstances (in the case of technological failures, programming delays, and other situations that may arise), adjusting for shifts in the energy of a room, and can keep your event moving smoothly while keeping your audience engaged.
Knowing the importance and power of our words, Amanda chooses to use non-offensive humor and language appropriate for all audiences.
While speaking engagements can be customized for specific audience needs, a few common topics include:
Becoming Your Best Self: Master Your Mindset to Achieve Your Dreams

The New Handwashing: Manage Your Energy to Stop Taking Work Home

Go with Your Gut: Using Your Intuition as Your Guide

Becoming a Client Magnet: Narrow Your Focus While Expanding Your Reach

Permission to Fail: Learning from Your Greatest Mistakes

Master Your Energy to Attract More Sales: Understanding How Your Energy Affects Your Business
Past Speaking Events
Illinois Chamber of Commerce Women In Business Conference

2112 Chicago

The Lakeview Rotary Club, Rotary Club of Kishwaukee Sunrise, The Rotary Club of Oak Park- River Forest

The Founding Moms

WESOS – Women Entrepreneurs Secrets of Success

Oak Park-River Forest Chamber Women in Business

eWomens Network

Women Business Owners Near West
Professional Speaker Training Graduate of Groover Seminars' Authentic Speaker Academy
Speaking Inquiries?
Contact Amanda directly at Amanda@AmandaHYoung.com or 312.307.2201